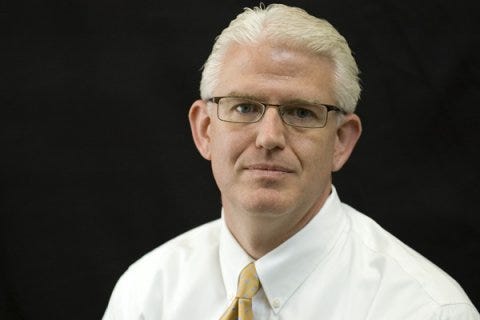 Feb 11 • 43M
Networking with who you want, not who comes to a networking event
MASTER NETWORKER – the closest to a PROFESSIONAL NETWORKER YOU WILL EVER MEET!
We now live in the 'new normal' and in UNPRECEDENTED TIMES. I read and think a lot, and speak to knowledgeable people about this 'new normal' – to understand how to survive, recover and thrive. I'm an MIT graduate, 5-time entrepreneur, former F50 executive, and venture capitalist. I've interviewed 100s of successful people across the Americas, EU, and Asia. Join me as we explore the new normal – straight-talk and fluff-free! PRACTICAL INSIGHTS YOU CAN USE NOW!
Jay Allen is the founder of CXO.org, one of the largest networks of executives in the western U.S - over 5,000 executives and influential leaders across the US using a 'different' networking method with great success.  At one point, he was named, 'The most networked man in the state of Colorado'.  His methods, developed and honed over 15 years, delivered a success rate greater than 90% for accessing and developing relationships with influential leaders.  Jay has built some of the largest groups of CXOs, HR executives, executive assistants (smart move) and currently manages seven groups of influential business people.  On this podcast, you will learn about the 'Theory of Random Collisions', the 'Law of Two Favors', and how you too can become a successful professional networker.  You can also read the related article at https://businessthinking.com/blog/professional-networking-jay-allen.