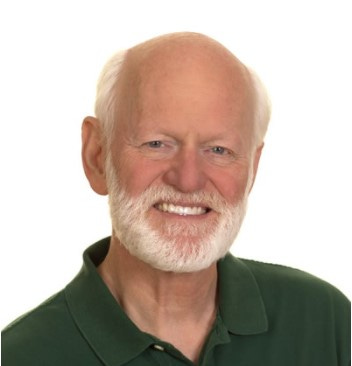 Feb 12 • 44M
Marshall Goldsmith – Insights on Life, Success & Women in Business
Insights on Life, Success & Women in Business
We now live in the 'new normal' and in UNPRECEDENTED TIMES. I read and think a lot, and speak to knowledgeable people about this 'new normal' – to understand how to survive, recover and thrive. I'm an MIT graduate, 5-time entrepreneur, former F50 executive, and venture capitalist. I've interviewed 100s of successful people across the Americas, EU, and Asia. Join me as we explore the new normal – straight-talk and fluff-free! PRACTICAL INSIGHTS YOU CAN USE NOW!
When it comes to succeeding in business and in life, there are a few people like Marshall Goldsmith, the pre-eminent executive coach. He's the pioneer behind the use of 360 Feedback. He has 38 books including the latest one with Sally Helgesen How Women Rise. In Marshall, we have a person who has extensive knowledge and experience from coaching several thousand people. Here's an excerpt from the conversation –
Ram Iyer:         So, what you're saying is in the case of women, the 12 habits that you talk about in the book are things that you need to be aware of and overcome or use positively in a way that enables you to rise so that you who is interested in having an impact on society and the world will be able to have a larger impact on society and the world.
Marshall:         Excellent.  Well said. That is exactly the premise behind the book and I think a much more important premise or a different premise than a book for men.
In this wide-ranging discussion, Marshall these are some of the issues we discussed:
Why do women need to work on success differently than men do?

How women can make a positive difference in the world and be more successful?

Why you should distinguish between your job and your career?

What is the problem with the CEO trying to be the smartest person in the room – why it is one of the worst things you can do?

What is the superstition trap?

What is Marshall's 'Daily Question Process' that can improve your life and takes just 3 minutes a day?

Why is life incredibly easy to talk about but incredibly difficult to live?

What is the biggest 'silent killer of success'?

What has Marshall found that differentiates truly successful people from the many who are not?

Why will listening to your 95-year-old self be the best advice you ever receive?
Hear Marshall in conversation with Ram Iyer about how you can be more successful in business and life at https://www.mitramiyer.com/podcast/
P.S. I realized a rather obvious thing. Most of us read articles like this but never act on it. You can only learn and get better results from the insights when you L.P.T. – listen, practice and tell/teach others, whether they are colleagues, friends, or family. I hope you L.P.T., whatever you glean from this.
You can find additional podcast episodes on how you can become more successful in life and business at https://www.mitramiyer.com/podcast/